The Developaweb team is growing all the time (and we're not just talking about waist bands) – our extended web design and development team in Vancouver is well into double figures. We have web designers, software programmers, website copywriters, SEM specialists, and accessibility experts working together to deliver an integrated suite of online marketing services.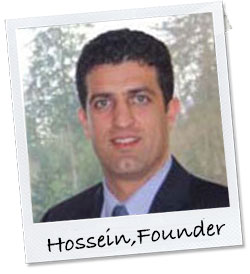 Hossein is the owner of Developaweb. With over ten years in the IT industry and a Bachelor of Computer Science, Hossein has advanced knowledge of over 50 software applications and CRM management. Hossein's experience includes not only software and website development, but also hardware and network installation. With excellent management and communications skills, extensive programming and graphic skills and years of experience in web marketing and development, Hossein is your go-to person for all of your website needs.
Management
Code leader
Optimization
Internet Marketing
Social Media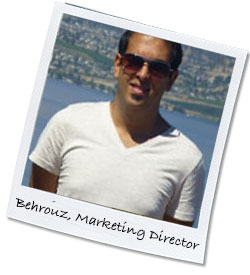 Behrouz joined developAweb family in 2012 as the marketing director to help us take the company to the next level. He will integrate aggressive online marketing strategies throughout all media channels, by providing new strategies for SEO, social media, PPC, mobile marketing email marketing and much more. Behrouz background include the following are: R&D, marketing and social media development including email marketing, social media marketing, video marketing, media release, branding, increasing market share, and sales. In addition, Behrouz brings experience in developing user experience, and managing successful online marketing campaigns that not only drive traffic to websites but also turn them into potential prospects. Behrouz received his bachelor in marketing from University of Nicosia, and his art degree in sound design from Vancouver film school in British Colombia. Loves video marketing and his goal is to find top of the line businesses and help them create a buzz, by using engaging videos online.
Management
Marketing
Sales
Customer
Social Media
R&D
Video marketing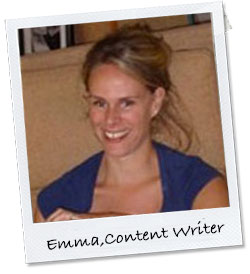 Emma loves a well-crafted sentence. Since 2000 she has enjoyed handcrafting sentences that please and educate. She holds a Masters of Landscape Architecture and a Bachelor of Arts (History in Art). Emma is a blogger and designer and works in Adobe CS5 and Microsoft.
Content Writer
Adobe Cs5
Blogger
Designer
Microsoft Office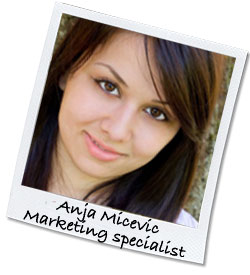 As a Marketing specialist, my main goal at DevelopAWeb is to make our clients successful in all their business ventures. I have a passion for writing, using social media, and communicating with the public. Being a part of this amazing team, I know that our customers can feel confident that they a step ahead of the competition when it comes to brand recognition, social sharing platforms, and strategically developed campaigns
Internet Marketing
Negotiator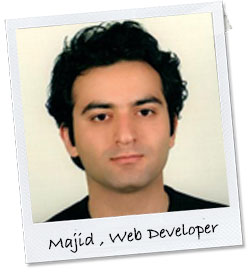 Majid is a web designer with seven years of web designing and development experience. He is an expert in CSS, HTML, JQuery, javascript, php, mysql, Joomla, WordPress, Magento, Drupal, Suite applications, Mac, Linux and Windows. Majid has a Bachelor's in Software Engineering at the University of Azad, and has been a member of the university's MBA group since 2010
PHP
MYSQL
JQUERY
JAVASCRIPT
HTML5
CSS3
I specialise in professional designing.I code for the web using HTML5 and CSS3 and I am passionate about responsive web design, typography, grids, web accessibility and standards. I ensure all of my websites are functional as well as being aesthetically pleasing, easy to manage and easy to use.
HTML5
CSS3
JQUERY
JAVASCRIPT