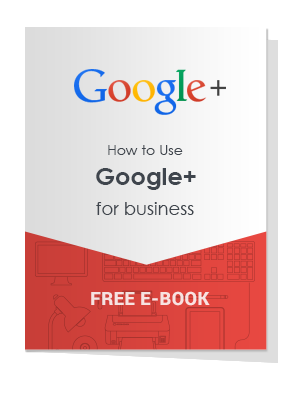 Learn How to Use Google+ for Business
The emergence of social networking sites has played a major role in changing the way information is distributed and shared globally.
Launched in 2011, Google+ has come up as one of the fastest growing networking site in the online history with millions of active users in quite a short time period. This excellent social network has opened up exclusive and brilliant communication lines for the businesses.
It allows the businesses to reach out to their customers and target audience and interact with them. Besides, providing you the customizable enclosure for marketing your products, it also allows you to have information about your competitors along with their product strategies and updates.
Google+ has become one of the most popular social networking sites and more and more businesses today have started using this amazing platform to promote their brand and connect with their customers.
Many businesses now include Google+ button on the websites and blogs to allow users to stay connected with them always.
Topics:
Google+ can help your business grow

Creating a Google+ business page to connect to the customers

Run exclusive business promotions on Google+

Mix selling with sharing

Run brainstorm or focus groups with the customers

Be social

Google+ to facilitate business marketing

Using Google+ Videoconferencing and Hangouts to attract customers