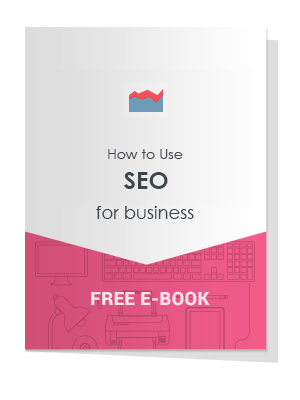 Learn How to Use SEO for business
This ebook will discuss Search Engine Optimization (SEO) as an effective tool when properly applied to business marketing campaigns. Specifically we will look at what exactly SEO is, how it has changed over the years, why SEO is important, who uses it and where SEO services are found.
Search Engine Optimization (SEO) is the practice of using keywords in search engines to optimize the views a website receives and to improve the rating of that website on search engines by generating traffic.
More specifically, SEO is an internet marketing strategy that takes multiple factors into consideration such as: which search engine is being used, what people are looking for, which keywords are being used and site visibility.
The point of search engine optimization is to offer potential customers the best selection of products/services while using a search engine such as Google, Yahoo, or Bing. It quickly became clear that the higher ranking a website became, the more visits, and eventually more business it generated.
Topics:
What is SEO?

How has SEO changed?

Why is SEO important?

Who uses SEO?

Does SEO work?

Should I set SEO Goals?

Where can I find SEO services?