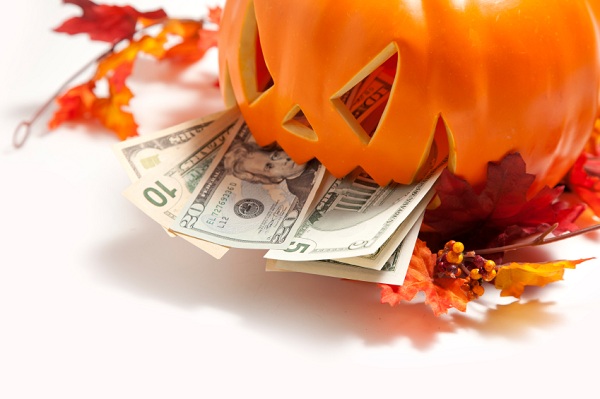 6 Ways Halloween Helps Your Business
When most people think of Halloween, they think of costumes, trick or treating, and maybe even a fun party. However, as a business owner, you are in a unique position to take advantage of a holiday that is not only fun, but can prove to very profitable. Don't be afraid to get into the spooky spirit, this holiday is meant to be fun, so take a look at our suggestions below!
1. Scary Good Deals
Any holiday is a great opportunity for business owners with an e-commerce site to have a one time only special promotion. It's a win-win situation. You can unload some older stock of your products and your customers will be getting a great deal. This is a tactic that many retailers with online stores have been doing for years with great success.
2. Host a Party
While some companies will throw a Christmas time celebration that includes their clients, it's not always ideal. After all, Christmas is a family holiday. Give Halloween a try and invite all of your "VIP" clients to come out and dress up for a night of fun. Who says you can't network while dressed like Dracula?
3. Temporary Partnership
It's all about exclusivity. Perhaps its difficult to tie your business in with Halloween, but that doesn't mean you have to miss out on the opportunity. Partner up with another business or local organization and figure out a deal that works for both of you. For example, you can sponsor a Scary Movie Marathon at the local movie theater and put your promotional merchandise in goodie bags.
4. Kid Friendly
If you have a store front, now is the time to go all out with Halloween decorations and set up some activities for the kids. While other stores may just be giving out candy, you can give out previously carved mini pumpkins or fun toys like fake vampire teeth. Think of something that will make you stand out and commit to it!
5. Bundles
If you have some stock that you want to get rid of and don't have an e-commerce website, then your next best bet is to bundle some products and give them a great price for Halloween. For example, a cosmetics store might bundle some fun fake eyelashes, black lipstick, and orange eyeshadow in a special Halloween promotion for their customers.
6. Music and decorations
At the very least you can get into the wickedly fun spirit of Halloween. Everyone loves coming into a store or local business and seeing the time and effort put in to giving customers a fun experience. So string up some fake cobwebs and put on your favorite Halloween hits for a great time.
How do you get into the Halloween spirit? Share your ideas with us in the comments section!