How a video can make or break your website
Here's the truth – people don't care what your website has to say. In today's fast paced and ever changing world, there's simply no time or patience to read through an introduction. If people wanted to read things off a website they'd go to a blog. This isn't to say that your website content is unimportant – quite the contrary – but the text on your website is really more for the purposes of search engines checking to see that you have relevant content on your site so that they can decide how to rank you. This is where videos come in. Whether you think you need one or not, here's a few things to consider: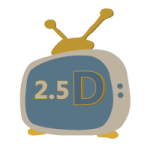 There are various kinds of videos out there and depending on which one you choose – it could very likely make or break your business. Generally there are two categories: live action and animation. Live action tends to be much more expensive when you compare it to the cost of an animated video. This is because live action videos require a lot more work and need at least 3-4 extra people hired to make it happen. While they seem more professional, you may be surprised to learn that live action videos lack creativity. Animated videos are much more effective nowadays and are cost efficient too. A live action video can easily become dated, but an animated video can last much longer. And not all animated videos are created like cartoons – they can be very well put together and give a professional impression to potential clients. It's all about communication with your video animator.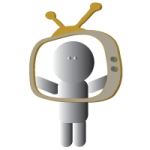 Visitors to your website will love a video for so many reasons. Not only is it easier than reading a bunch of text – it also enhances your website, gives customers a reason to stay on your site, and can serve a multitude of functions from being a welcome video to a "how to" video for products. There is so much that can be done with videos when some creativity is applied. Videos are quickly becoming the preferred way for people to learn and become informed on just about anything. By providing your visitors a video to view you're showing them that you're invested in their time.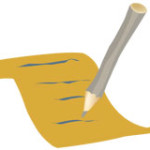 A common misconception is that "content" on websites means text. Well…not really. Content is actually anything your site contains that describes your business and is appealing to visitors. That means text, pictures, and you guessed it- videos, are all a part of your website content. One thing to remember is that when search engines like Google take a look at your site they have a checklist of things your website must have in order to be ranked highly. Videos are on that checklist. Search engines consider them valuable content because they have so many functions. Videos are engaging, they can increase your online marketing campaign, and you can use videos for link building. They are very much worth the cost.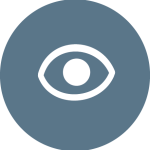 If you're just starting out and videos are simply out of your budget, creating a professional YouTube account is a good way to go. Anyone with a webcam and a simple editing system can create a YouTube video. It's a good way to incorporate videos to your website. While they may not be 100% professionally created – at least viewers will know that you've put time and effort into capturing their attention. YouTube videos are a more personal approach and you can converse with your viewers in the comments section. By linking your YouTube account to your website you're adding content and improving your social media status simultaneously. People share videos all the time on social media and making a simple 2 minute explanatory clip is the best way to reach out to your target audience on a tight budget.
photo credit: overseastom via photopin cc